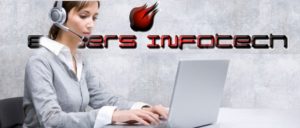 Get in Touch
Conversation and Collaboration
We also love to hear from those interested using our services, and those who just have an interest in what we do. If you have any questions, comments, or simply fancy a chat about our company, please contact us using any of the methods outlined on this page.
We look forward to hearing from you.
Request a Quote
If you are interested in any of our products or services, we'd love to discuss how we can help your business. Our dedicated team are always on hand to help. Simply send us your details and we'll give you a call within 24 hours to discuss your requirements in depth.
Inquries: info@embersinfotech.com
Call: +91 7623028009