Project Training For IT and Computer Field students
We Provide Web Project training for B.E. Computer, CSE, B.E. IT,M.E.,M.Tech,BCA,MCA and Diploma final year students.

EMBERS Career Education Program provides students with live projects based on real-world requirements sought by organizations. These live projects have been designed by EMBERS experts with their vast experience in enterprise software development. As part of collaboration, TEC will provide students with the required skills training and mentoring throughout the project duration.
we have successfully trained over 120 project groups over 3 years of our companies lifespan and maintain professionalism while training students for their accademic project.
Best priced projects* ## and highly qualified trainers
Available Project Technologies
Web Designing: The main purpose of our sites is to communicate, and thereby sell your products, not to showcase technology.
Our Web Design Service Includes
Website Design
Newsletter Design
Website Redesign.
PHP Development: Our Expertise includes MVC Framework, PHP/ codeigniter, PIP Gilbitron, Open source customizations.
      3.Joomla Website Development: Award winning, free, open source Content Management System (CMS) that is Secured and flexible in nature
WordPress Website Development: Award winning, free, open source Content Management System (CMS) that brings your site to newer heights
Magento Ecommerce Development: Magento is a robust e-commerce application designed to be simple to customize. ie. Amazon,Flipkart
Android Application Development: Design a web-connected application that connects to a server over Wi-Fi or GPS networks for increased flexibility. Submit user information to a central database or allow users to download information relating to a specific query.
* Live project sourcecode developed by our developers will not be given to any students in any condition, yet the code you develop while training will be surely yours and have it for your self.
## All Android application projects developed at Embers are semi native android app which is basically webview version of web application and runs in android app environment.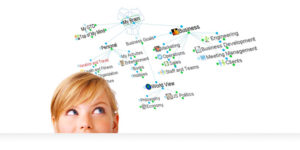 Save