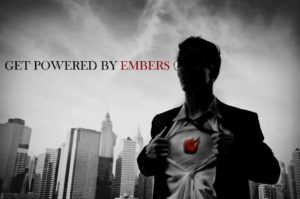 Starting up Business?
Let's just assume you have business idea, be it any kind, first of all you need buyer for your product, people google almost every thing for buy now a days, why dont you sale your things to them. Isn't that great idea! You hardly need a website and you are ready to rock 24×7 a week to online traffic you can manage those orders at your convinience. While saling locally is just shadow part of your grown business.
If you like to discuss some ideas on how to make money with website or want to invest few thousands we have great business suggestions for you.call us. We are waiting for great business deal and long lasting business relationship.Lets grow togather.
Business Plans to get 100℅ sucess fore sure.
Research + Strategy
Understanding your needs and expectations.
We believe in conducting extensive, detailed research to understand you and your customers before we put pen to paper. We hope to give you confidence that our designs and your goals will be perfectly in line.
Ideation + Exploration
Screens are getting smaller our creative ambition keeps on growing.
Working towards a fresh and engaging User Experience is an exciting challenge! The best part is seeing users exploring our designs and seeing our prototype user interface in action.
Creativity + Innovation
Let the user be your guide.
Whilst we always strive to make all of our products aesthetically attractive, our ultimate focus is to deliver user-friendly designs that provide a world-class product experience. With many years' experience stretching technological limits, we build products that are both impressive and visually pleasing.
Visual Design + Branding
Your brand is the visual DNA that runs through our design.
The colours, fonts and logos that differentiate you from your competitors and make you stand out from the crowd are an integral part of our design process. We understand the importance of helping our customers to create designs that set them apart from other brands.
Prototyping + Development
Watch as your product comes to life before your eyes.
Our ethos embraces the importance of continuous collaboration. It is important to us that we work alongside our clients at each stage of the production process – especially when we breathe new life into your prototype for the very first time. Then you can test it, twist it, swipe it, push it and most importantly make sure it works!
System + Technology
When the going gets tough you'll be the one that keeps going.
Customers may be using your interface at different times in many different places. Our extensive industry knowledge means that we understand who your customers are and how they like to interact with your company – we strive to ensure that your services are always available to them